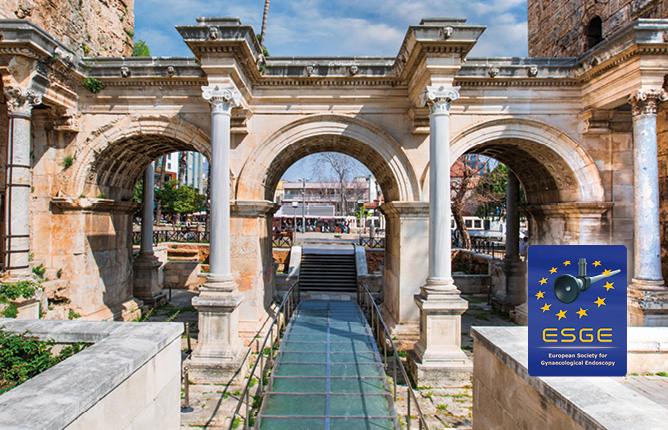 ESGE 26th Annual Congress
October 18, 2017

-

October 21, 2017
Dear Friends and Colleagues,
We would like to take this opportunity to remind you to "Save the Date" for the
26th ESGE Annual Congress
which will take place in Antalya, Turkey from 18th – 21st October 2017.
The congress will be incorporating the Annual Meetings of the Turkish Society for Gynecological Endoscopy (TSGE), the Middle East Society for Gynecological Endoscopy (MESGE) and the International Society for Gynecological Endoscopy (ISGE) and will also take place in cooperation with the Asia-Pacific Association for Gynecologic Endoscopy (APAGE) and the Indian Association of Gynaecological Endoscopists (IAGE).
Regular bulletins will be sent providing further details over the coming months.
We look forward to welcoming you !
SUBMIT ABSTRACT
CALL FOR ABSTRACTS – Abstract Submission will open on 1st March 2017 !
The deadline for abstract submission is midnight 30th May 2017 and registration deadline to Congress for abstract submitters is 16th July 2017.
SUBMIT ABSTRACT
Visit: http://www.esgecongress.eu/index.php/welcome-message.126.html
Yours sincerely,
Prof. Rudy Leon De Wilde
ESGE President
Prof. Fatih Sendag
Congress President
Prof. Ertan Saridogan
Programme Chair
Prof. Bruno Van Herendael
Programme Chair
Share This Article, Choose Your Platform.