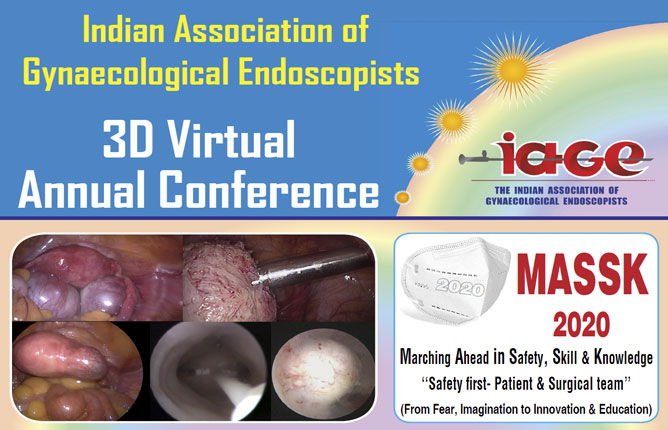 IAGE – 3D Virtual Annual Conference
October 30, 2020

-

November 1, 2020
Dear Friends,
In this challenging time, we all have learnt the new way to connect, stay engaged, innovate,learn and share. We are delighted to share that this year, Annual conference of IAGE is going Virtual and surely will bring new ways to interact and learn from each other. The talented scientific committee has done an incredible work to bring an innovative high quality program packed with great educational opportunities. The challenge presented by the pandemic only reinforces the "Marching Ahead in Safety Skill and Knowledge" theme of this annual conference. More to add that the "MASSK" conference brings few new aspects,
Its free for IAGE members!
Live surgeries relayed from 3 centres with acclaimed surgeons demonstrating
Innovative invited video (free paper) session –eligible for free presentation at the next years AAGL congress
Learning from the comfort of home negating travel and time hassles
We are sure you will join us for this unique 3-D Virtual conference and surely motivate more of your colleagues to do so.
Attending this conference will strengthen your bond with IAGE.
Meet you virtually!
Yours Sincerely
IAGE Team
Share This Article, Choose Your Platform.