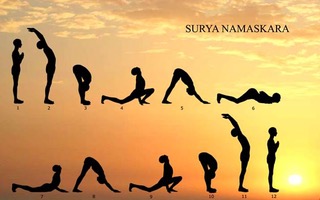 Yoga session
December 12, 2020 @ 2:30 pm

-

3:30 pm

CET
Namasté,
My name is Sylvie Brown, Heath coach and Yoga Siromani.
For over more than 11 years now I have my own business right smack in green heart of Schoten. Specialized in therapeutic massages, life coaching and yoga I have certain goals in life.
My mission
With my expert advice, you will learn, in very simple ways, how to feel better, both physically and emotionally.
This way you learn how to relax and get new insights how your body and mind work.
With a healthy mind in a healthy body, together we will create a healthier society.
My motto: "Let's make healthcare healthier, prevention is the key"
My vision
By offering both body-oriented treatments, as well as teaching mindful, relaxing techniques, we provide you the best possible form of deep relaxation, teach you new skills and give you new insights, which ultimately lead to an overall healthier lifestyle.
I focus myself upon the person as a whole, not whatever ails them.
Sylvie Brown
12/12/2020 – 02:30 pm CEST
Once you have submitted your registration, you will receive a confirmation by e-mail, including the link to get access to the webinar.
A recording of the session will be available later on the ISGE-site at a later date.
We will not be able to process any registrations by mail. To register, click the Register-button at the bottom of this page. A popup will let you complete the registration process, or click the button here below. You will be redirected to the Webinar-registration page.