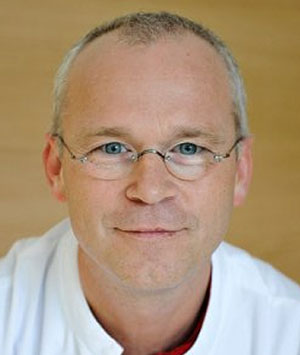 D

ear friends and supporters of ISGE,
even if the pandemic continues to limit us strongly, we are in good spirits to hold our annual meeting in 2022. We are pleased that MAMIGS, our partner society in Morocco, is making our conference possible on the African continent as the local host. Agadir as the venue has aroused great interest from many colleagues from Europe and internationally, which we are very happy about.

It is very important to us to be present and guests in Africa once again.
In addition to the new scientific findings, we would like to focus again on bringing laparoscopy closer to those who have not yet been able to participate. I think we can all agree that endoscopic surgery has advanced people all over the world. It is therefore important that more and more participate.
This is one of the founding goals of ISGE, which we continue to pursue and expand. We as doctors can offer our colleagues our knowledge and skills as well as our private commitment. We are therefore happy to receive any support from all important players in the healthcare sector. The support from industry is particularly helpful in this regard. On the one hand, it enables us to operate at all through the development of instruments and technical equipment and on the other hand it supports the transfer of knowledge, which would not be feasible solely through private and honorary activities.
ISGE 2022 will bring people together from all over the world again. We hope for your support again this year so that we can continue to successfully implement our goal.
Sincerely
Guenter Noé
President ISGE
Ass. Prof. University of Witten Herdecke Head of Department OB/GYN Rheinlandclinics Dormagen