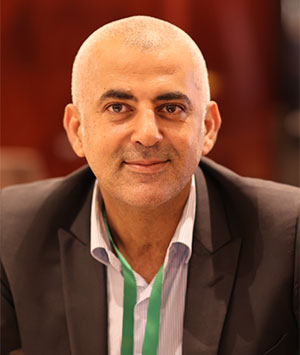 D

ear Colleagues and friends,
On behalf of the Moroccan Association for Minimally Invasive Gynecologic Surgery (MAMIGS), It is my great honor to host the ISGE Annual Meeting, May 19-21, 2022 which will be held in Agadir , Morocco.

Over the years, ISGE has significantly contributed to the scientific exchanges and technological advances  in gynecological endoscopy in needed areas all over the world increasing patient access to the latest in minimally invasive surgery. The theme of the 2022 congress is "Bringing MIGS to every patient" which definitely corresponds to our society philosophy and objectives.
It is my sincere hope and belief that the ISGE/MAMIGS 2022 Meeting will provide participants with an opportunity to obtain, through it's high quality and state of the art scientific program,  basic and advanced  knowledge, enjoy the opportunity of customized social program, and deepen friendly relationships with colleagues from different cultures sharing the same passion.
ISGE and MAMIGS organizing committees will do their best to make this event fruitful , delightful and memorable scientific experience , the charm and the atmosphere of Agadir and Morocco will do the rest.
I look forward to meeting you at this great event.
Mohamed Achour, MD
President of the Moroccan Association for Minimally Invasive Gynecologic Surgery
(MAMIGS) and Local organizing Committee Chair