Mefou National Park is a sanctuary established by Ape Action Africa 45 minutes away from Yaounde. Great apes of Cameroon live in a natural forest
setting. The guided tour enables visitors to become familiar with different ape species, their nutrition and living habits…
The opportunity is given to take direct action and adopt one of the apes you meet during your visit.
Mefou Ape Sanctuary is open for visitors from 9.00am to 4.30pm, every day of the year. The last tour starts at 3.30pm.

Located several miles away from Yaounde (approximately 10 minutes drive) Ecopark provides a place for relaxation where the pleasures of nature are combined with the joys of learning through guided tours. All year long come and discover different species of birds (parrots, pigeons), animals (camels, chimps, alligators) as well as fish in ponds coming from different areas and forests in Cameroon. Restaurants located in the Park are opportunities to wine and dine while being lulled by the traditional beats and sounds of Cameroon.
Ecopark is open all year long from 9:00am to 5:00pm and above as far as the restaurants are concerned.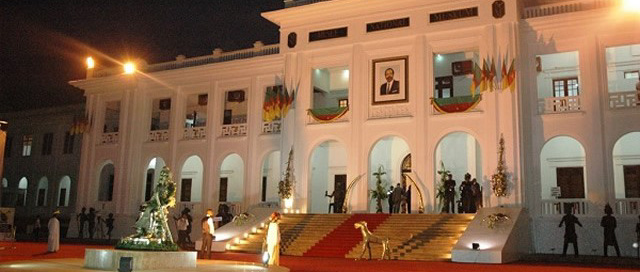 Housed in the former Presidential Residence, the National Museum of Yaounde serves as an institution for the conservation of the Cameroonian national culture. Visitors are often attracted by its architecture, grounds, and vast collection of art. The guided tour provides visitors with exhibits of bronze and wooden statues and symbols, as well as pictures of historical figures. It is also possible to visit the lavish yard with 12 fountains and examples of traditional housing originating from each of the country's regions.
The Museum features a shop and a restaurant. Visiting hours extend from Mondays to Fridays, from 10:00 am to 6:00 pm.

Located at an approximate three hours car ride away from Yaounde, Nkolandom resort is an attractive tourist center dedicated to providing visitors with historic and cultural sights and pleasures. The resort displays a housing area (2 apartments, 7 suites, 29 double rooms) as well as a restaurant. Attractions involve visiting prehistoric caves, swimming in the pool, visiting the museum of negro art, horse-riding, visiting the hatchery, fishing in ponds, canoe riding…
While accommodation is supplied 24/7, attractions are available from 9:00 am to 5:00 pm all week long except on Sundays.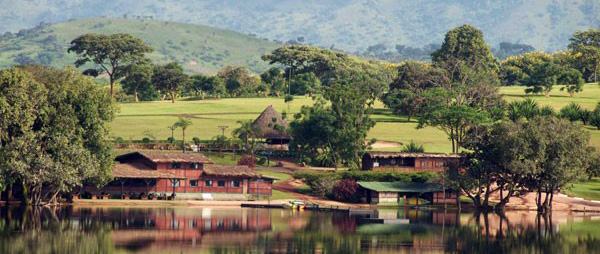 Petpenoun Resort is found on the edge of a lake at Foumbot, a small city 30km from Bafoussam when driving. It is a 200 hectares tourist facility proposing a complete package for an adventurous holiday. The lodge provides furnished wide huts with private bathroom and guarantees a pleasant and ecological retreat
Exposure to an array of leisure and sporting activities is available: fishing in the lake just bordering the premises; canoe or kayak riding; golf playing; trekking among the trees and gardens; swimming in the pool/lake; playing tennis or badminton; dinghy racing; bowling, biking, billiards, table tennis, hunting and several more.

Saddle Hill Ranch (SHR) is a luxurious yet simple holiday resort in Cameroon, with beautiful and natural geographic features, strikingly shaped rocks with unique disperses on hills; local and unique tree species growing out of big rocks, and meandering streams. At visitors' disposal are standard and superior accomodation, a jacuzzi, a pool and pool deck, and panoramic restaurant.
The Ranch is full of beautiful and rare bird and lizard species that are a delight to nature enthusiasts. Activities involve Camping, Hiking, quad biking, mountain biking, horse riding or rocks climbing. Guided tours are available at the following destinations: Bafut Palace (~10 mins from SHR): Rich in history, cutlure
and tradition, Lake Nyos (~60 mins from SHR): a beautiful crater lake bearing a scientific research center established for preventing the build-up of dissolved gases, Bamessing Handicraft Centre (~60mins from SHR): Watch local craftsmen at work fabricating pottery and wood work, Menchum River and Menchum Falls (~40 mins from SHR). Mbengwi Monastery (~30mins from SHR).
REGISTER NOW !
ISGE-AFSGE Annual Meeting at Yaoundé
Together we move to minimally invasive surgery
Centre of Excellence CHRACERH, April 23 - 27, 2018
REGISTER NOW !