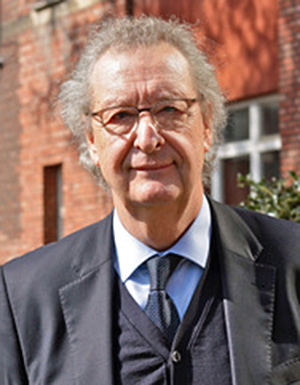 D

ear physicians interested in Minimal Invasive Surgery,
When you look at the program of the joint meting of the International Society for Gynecologic Endoscopy (ISGE) with the African Society for Gynecologic Endoscopy (AFSGE) you will find something for every bodies interest. The organizers did live up to the moto: "Together we move
to minimal invasive surgery in the African context".

This is so important especially in the context of this African continent as the mother is the center of the family and hence it is important to the whole family for her to be back and able to once again pick up routine work without major discomfort.

This why ISGE does promote Minimal Invasive Surgery (MIGS) in its center of Excellence the CHARCERH here in Yaoundé where several "Train the trainers" sessions are held on a yearly basis to get the young generation of gynae surgeons ready for MIGS.
MIGS are the only way to address the situation as we do need less drugs – especially pain killers.

Patients are getting home on day two or three even after the most invasive surgery. Patients are able to resume their daily live within the week after being discharged. Hence in spite of the initial investments there is a financial benefit on both micro and macro economical level important in the African context.

It is in view of the above that I would like to invite you to this very special congress. You will be able to interfere directly with the faculty consisting of world leaders in the field of MIGS. You will be able to ask your questions and queries during the live and nearly live surgery sessions and during the clinical case presentations where specific cases are discussed starting with the diagnosis over the treatment and the post treatment.

You will be able to benefit from the pre-congress courses on specific topics of your interest.
Keynote lectures will deal with state of the art in different relevant topics concerning MIGS.
ISGE is proud to be able to organize this congress together with AFSGE and is happy to invite you to this really amazing congress!

Bruno J van Herendael
Medical Director ISGE
REGISTER NOW !
ISGE-AFSGE Annual Meeting at Yaoundé
Together we move to minimally invasive surgery
Centre of Excellence CHRACERH, April 23 - 27, 2018
REGISTER NOW !