T

he ISGE Educational Platform is located on the website www.thetrocar.com. It is accessible for all ISGE-members. You only need to log into your account on the ISGE-website and continue to The Trocar.
Once you've logged into your ISGE-account (like now), you automatically have access to the ISGE Educational Platform. The Educational Platform is located on the website of The Trocar. By clicking on the link on the left, the website will open in a new window. Scroll to the bottom of the page untill you reach the login form. Below the form you will see a button 'Login with ISGE Members'.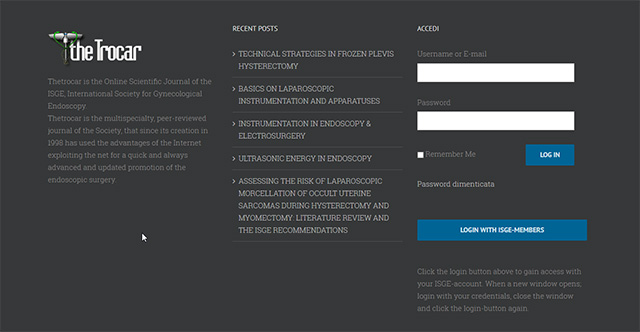 Click the button. A temporary window will open. If you're logged into the ISGE-website, a short account check will happen and the window will close again. You now have access to the Educational Platform. If you hadn't logged in yet, you have the possibility to log in and repeat the procedure above. You only need to click the button again. The Educational Platform is divided into several parts in the topnavigation.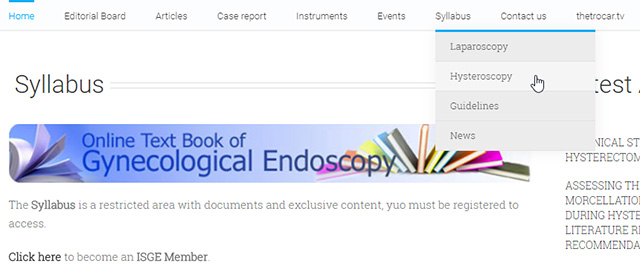 Click on a specific subject in the Educational Platform to retrieve the information. Most Educational Platform-items are offered as PDF-files.