Ameneh Haghgoo

The International Society for Gynecological Endoscopy
The International Society for Gynecological Endoscopy
The International Society for Gynecological Endoscopy
Meenu Agarwal

The International Society for Gynecological Endoscopy
The International Society for Gynecological Endoscopy
Dr. Ricardo Pereira

The International Society for Gynecological Endoscopy
Concept of the congress
"The tele-congress consists of four main channels; "
CHANNEL 1: with Key note lectures and chosen lectures on the subject

CHANNEL 2: with one live surgery and nearly live -barely edited- surgeries

CHANNEL 3: the parallel session with specialized lectures on endometriosis

CHANNEL 4: the patient channel with a panel of experts answering the questions of the audience
A poster channel will be open for our young colleagues to present their scientific work on endometriosis.
All these channels will be featured in 3 time zones.
We start at 08:00 AM in the AFRICA EUROPEAN TIMEZONE for 8 hours, to continue to the AMERICA'S TIMEZONE for the next 8 hours, to end in the EASTERN TIME ZONE for the last 8 hours of the congress.
Tea breaks and lunch breaks are foreseen where the sponsors of the ISGE and the sponsors of the congress will present their latest tools to tackle the disease.
INFORMATION
Call for abstracts !
Abstract Submission will open on January 1st 2021.
The deadline for abstract submission is midnight January, 31st, 2021
INFORMATION
"4 simultanous running channels, across the globe,
ideally casted for 3×8 hours in multiple timezones !"
The program of the different channels
These channels will be active simultaniously.
Some of the VirtualEndo24-speakers
Information / fees / registration
You can send in your communication for the panel questions and discussions. Please be aware that these communications have to be prerecorded and send in by February 10. You can send your information to the ISGE secretariat.
| | Non member | ISGE member |
| --- | --- | --- |
| Developed countries | $ 80 | $ 65 |
| Developing countries | $ 55 | $ 45 |
No Refund applicable for ISGE congresses, accreditation and course fees. This registration implicates that you agree with the terms and conditions of the ISGE website.
Once you have submitted your registration, you will kept in the loop for access to the webinar.
We will not be able to process any registrations by mail. To register, fill in the form on the right.
Endometriosis 2021
A patient-program is also available through the Virtual Patient Conference 2021. A patient conference designed for individuals with endometriosis
in partnership with ISGE (The International Society for Gynecologic Endoscopy) virtual 24-hour event. Registration is free.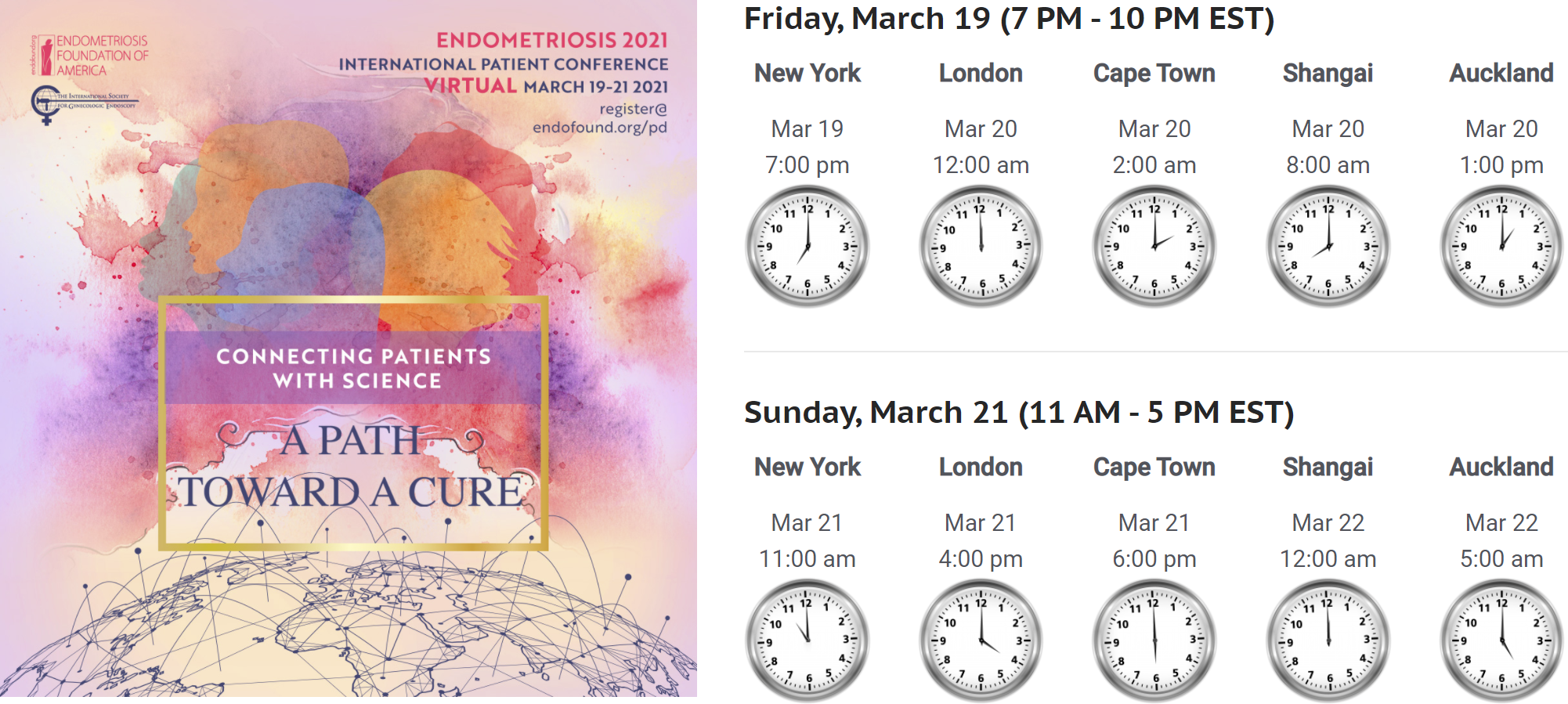 Please select a valid form
"I did operate endometriosis the radical way all of my professional career.
Still I did see differences in the way patients reacted to the surgery.
This conference will give me answers!"
Special thanks to our sponsors …