Professor Keqin Hua of the Red House Hospital, Fudan University of Shanghai, and the Shanghai Medical Association did organize the two- yearly Oriental Congress of Obstetrics and Gynecology with a special section on MIGS.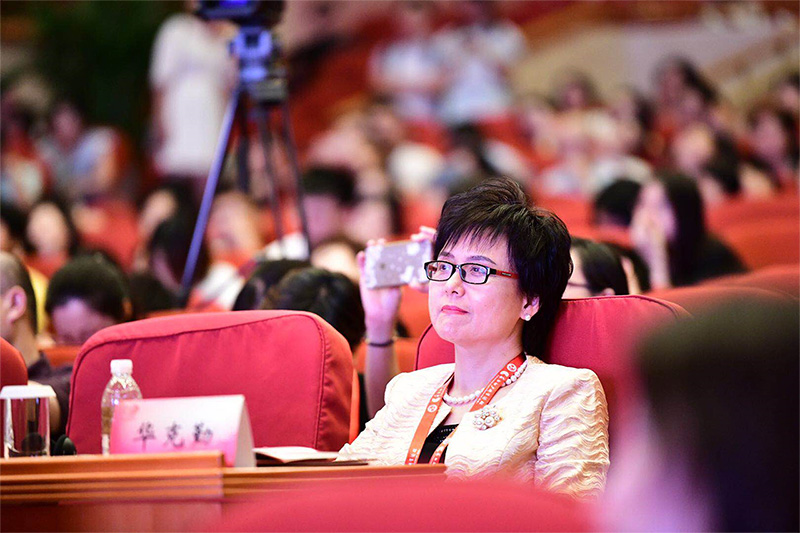 The international societies selected to participate where ISGE, APAGE and AAGL. ISGE was represented by Rob O'Shea president.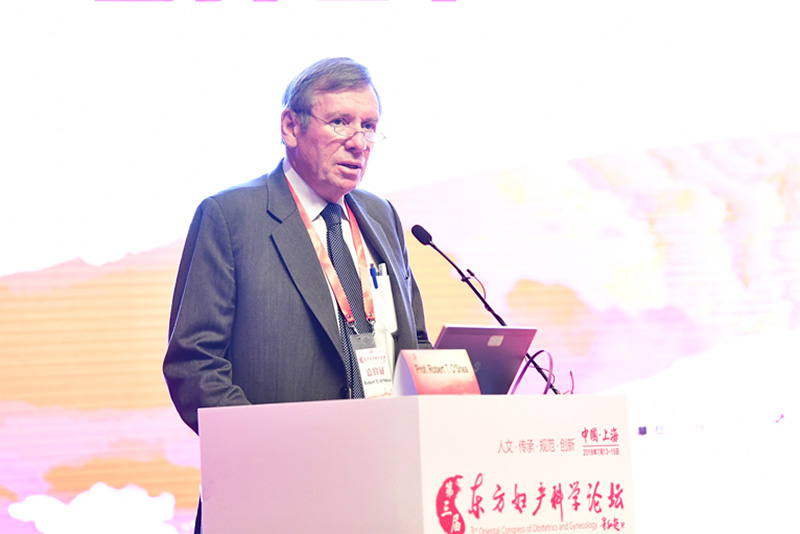 Member of the ISGE Senate Peter Maher.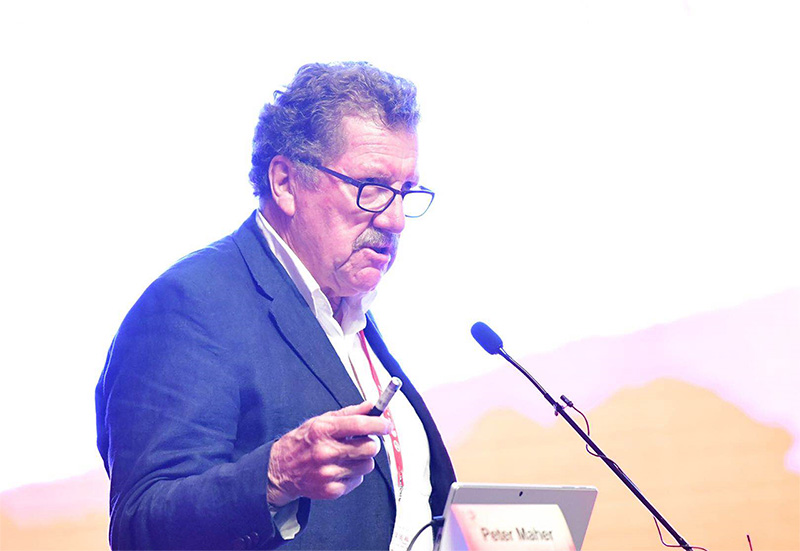 Medical Director Bruno van Herendael.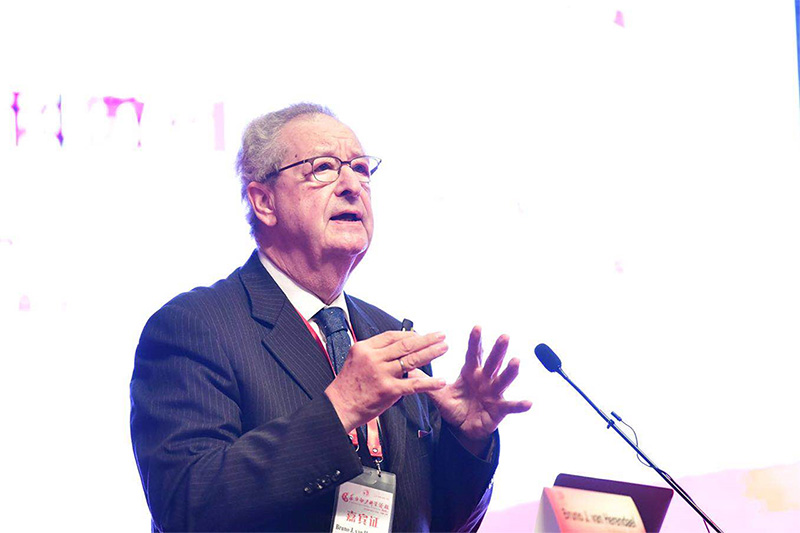 Member of the Board and Director of the Board APAGE Chyi-Long Lee, former Board member Mauricio Abrao and his wife Suzanne Koh.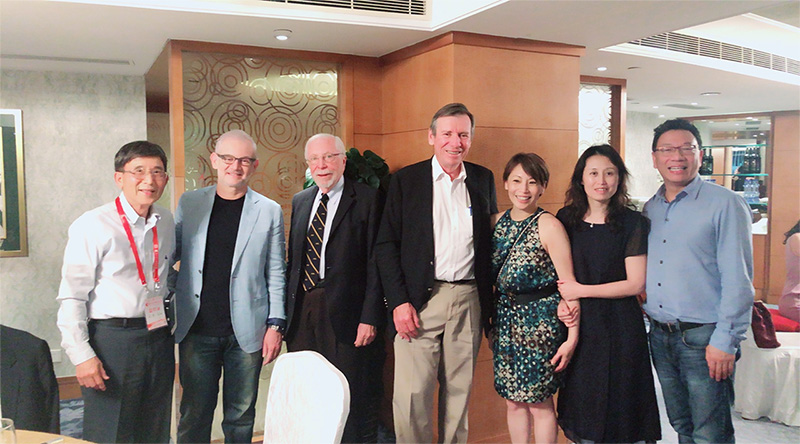 Franklin Löffer represented the AAGL.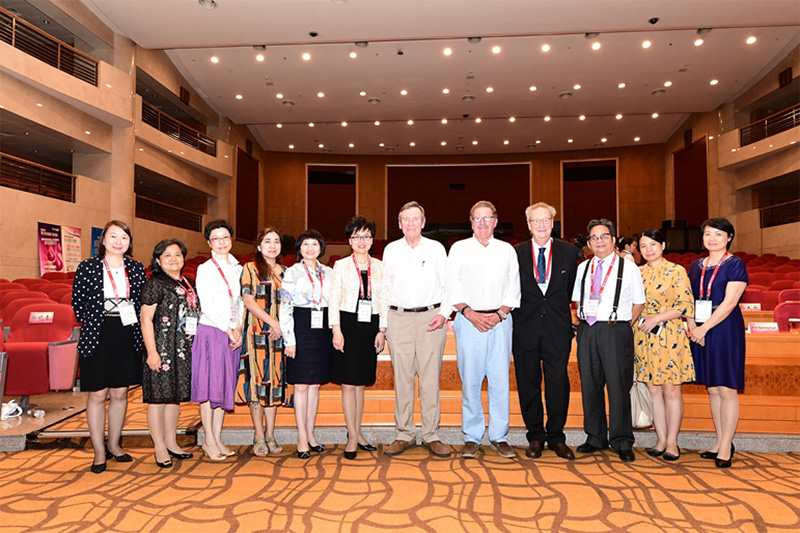 On the far-right professor Xiaofang Yi who did represent the Fudan University, the Shanghai Medical Association and the Red House Hospital in the meeting with the ISGE during the congress.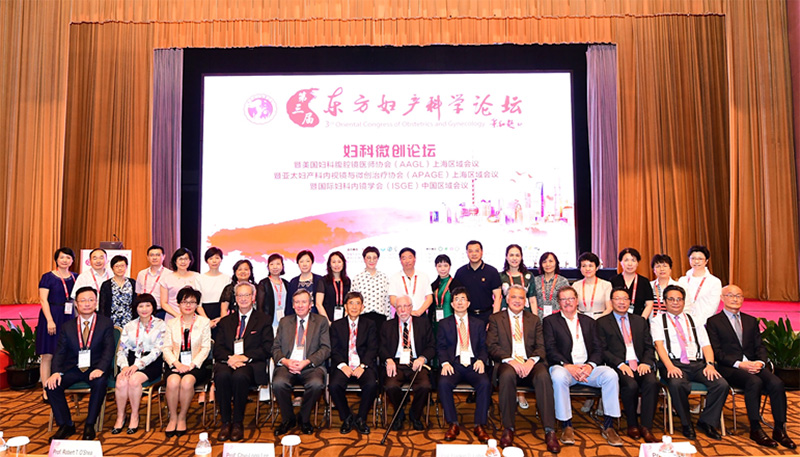 The faculty of the MIGS section at the congress.
During the meeting with Professor Xiaofang Yi our president did compliment the organizers for the high scientific standard of the congress and did thank them for the extreme hospitality. He did express the intention of the ISGE to organize events with the Shanghai Medical Association, the Fudan University and the Red House group. In view of the coming elections of the leaders of the Shanghai Medical Association Professor Yi could not commit her group at this moment but she told the negotiators to be keen to organize in the future. She did ask the Medical Director to explain the Certification and the Accreditation of the ISGE and did invite him to present a lecture on the ISGE in one of the coming events.
The ISGE party did also meet with Professor Rong Zhang of Shanghai University who is preparing the rooms to host the secretariat of ISGE – China. The ISGE party did meet the director of her hospital in an informal meeting and he does support the idea of the ISGE – China secretariat to be hosted in Shanghai at his hospital.
New to us was the presence of a personal caretaker for each of us. All of them PhD students. We sincerely do thank these young people who did dedicate their time to assist us is every way possible. New was also that football does have a prominent place in the hearts of the Chinese who did follow the event in an emotional way so that talking became impossible when goals were scored.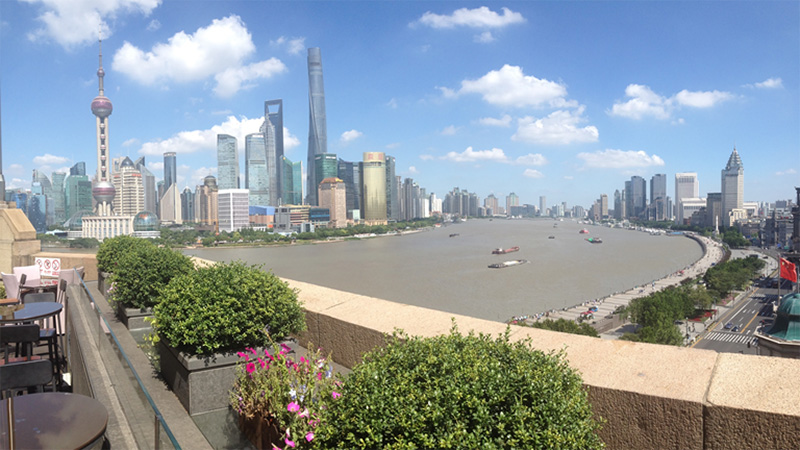 Peter was very surprised that in five year time the smog has been tackled and brought under control.