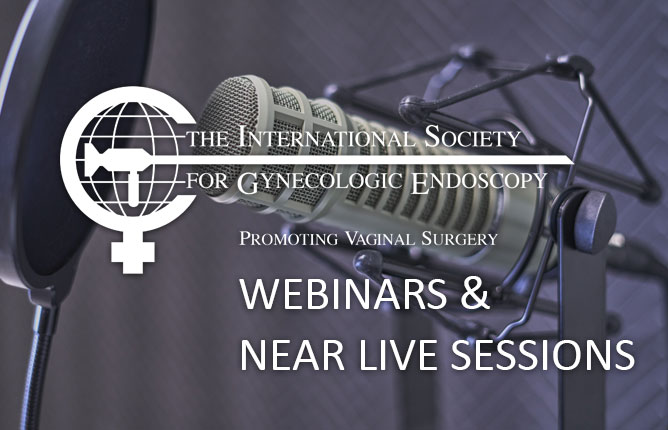 Hysteroscopy: Endometrial physiology Practical Implications
December 9, 2022 @ 8:00 pm

-

9:00 pm

CET
09/12/2022 – 08:00 pm CEST

Duration: 60 min. video and Q&A

Hysteroscopy: Endometrial physiology Practical Implications

Speaker: Amal Drizi

Moderator: Bruno J van Herendael
Once you have submitted your registration, you will receive a confirmation by e-mail, including the link to get access to the webinar.
A recording of the session will be available later on the ISGE-site for members only.
In the case that there are insufficient registrations, or other circumstances that could not be foreseen, the webinar may be postponed until a later date. No refunds are possible. We will not be able to process any registrations by mail. To register, click the Register-button at the bottom of this page. A popup will start the initialisation of the registration process, or click the button here below. You will be redirected to the Webinar-registration page.

Share This Article, Choose Your Platform.