The International Centre for Minimal Access Surgery Nairobi hosted their last workshop of the year on the 10th to 12th of November 2014. The workshop opened with 15 participants from Nigeria, Indonesia, Italy and Kenya who underwent intense dry lab activities, lectures, live surgeries and group debates.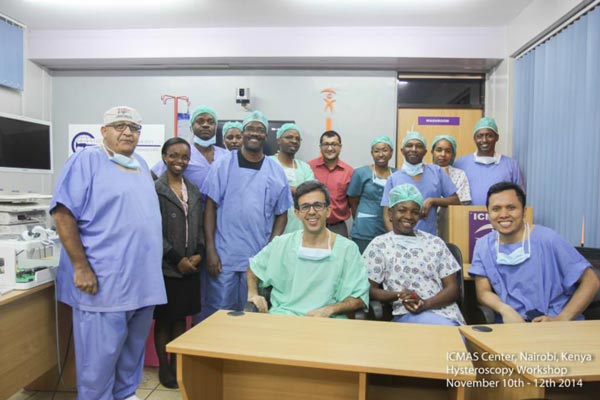 The workshop was officially opened by Dr. Rafique B. Parkar and soone after followed by Dr. Alessandro Loddo from Italy who took the participants through an introduction t Hysteroscopy, Equipmenents for Diagnostics and Operative Hysteroscopy and closed the morning session with a lecture on Hysteroscopic Sub Mucous Myoma resection.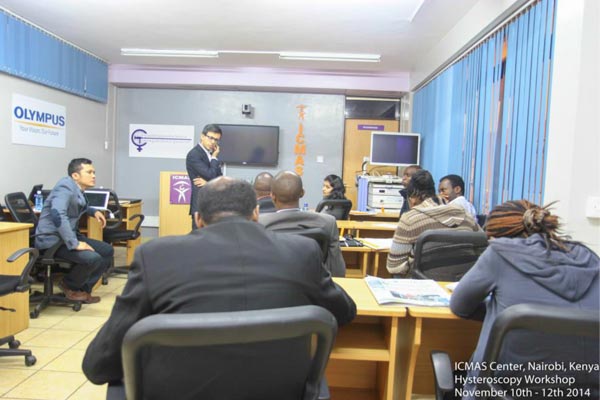 The afternoon sessions were loaded with several interative debate sessions from all participants and chaired by Dr. Hubert Situmorang from Indonesia. These included sessions on Indications for Diagnostic & Operative Hysteroscopy, Distention media in Hysteroscopy, office Hysteroscopy, Complications of Hysteroscopy and detailed video discussions.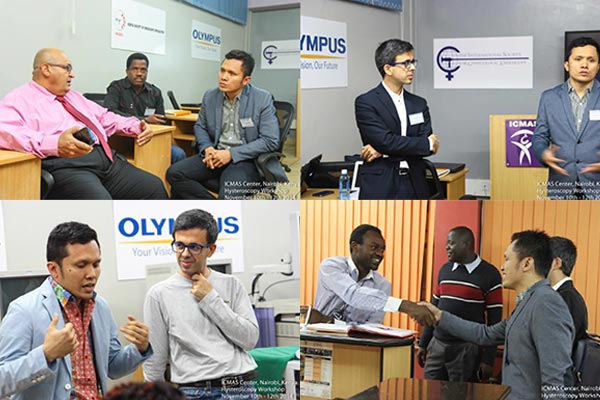 The second day and third day was coupled with over 10 cases including both total and subtotal Hysteroscopy procedures and intervals of dry lab training giving all the participants ample exposure to Laparoscopic possibilities.